My name is Chris DeVries. Having studied at Waterloo and lived for a time in Ottawa, I'm thrilled to return to my hometown and to be in my 6th year farming. My wife and I have 3 children, and we have chickens and dogs on a beautiful 40 acre property just outside of St. Thomas.  Our kids work seasonally on the farm; you will often see them running our market stands or helping out at CSA pickups.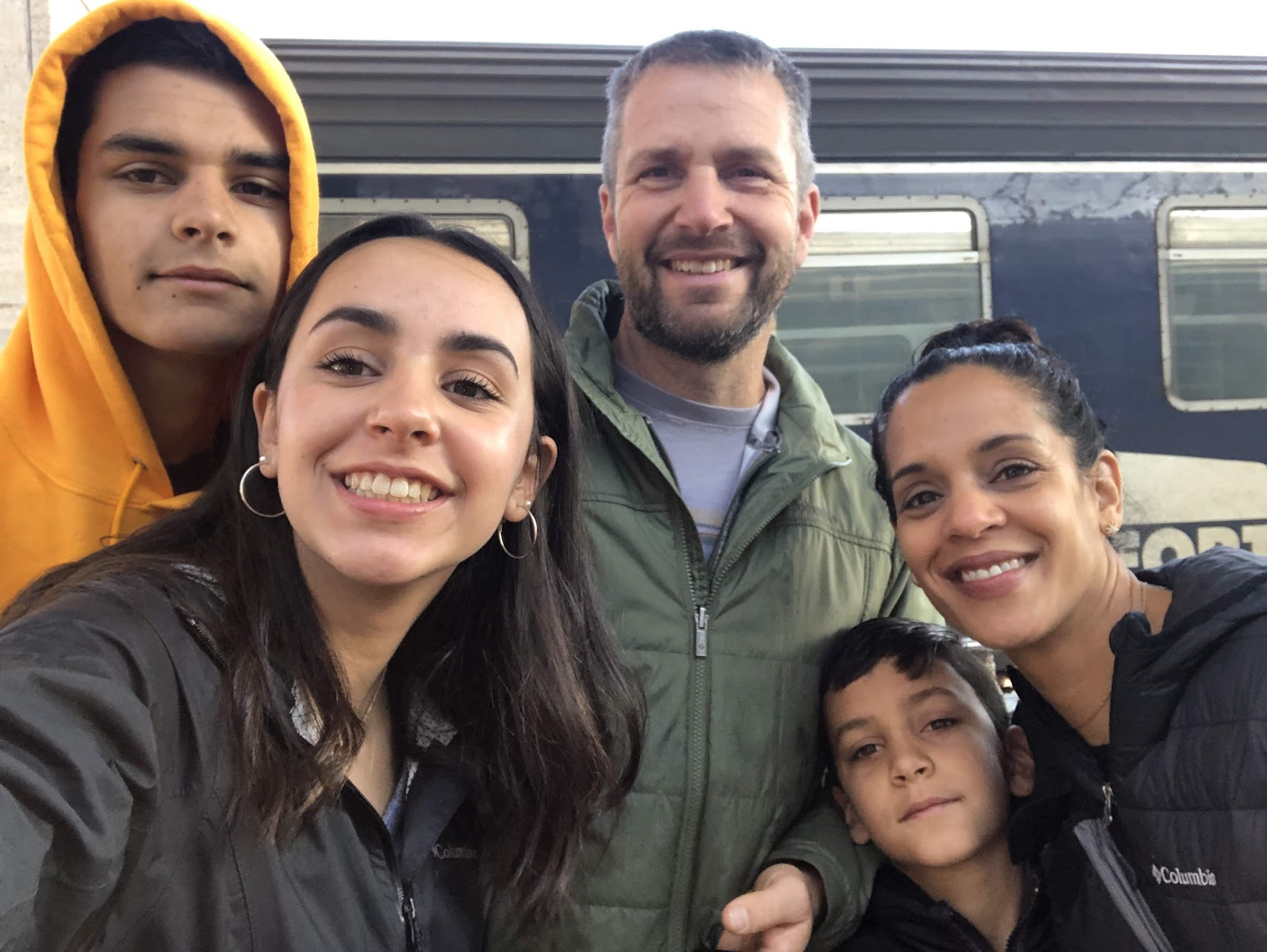 Of course, you can't farm 6 acres all by yourself. Here's our team: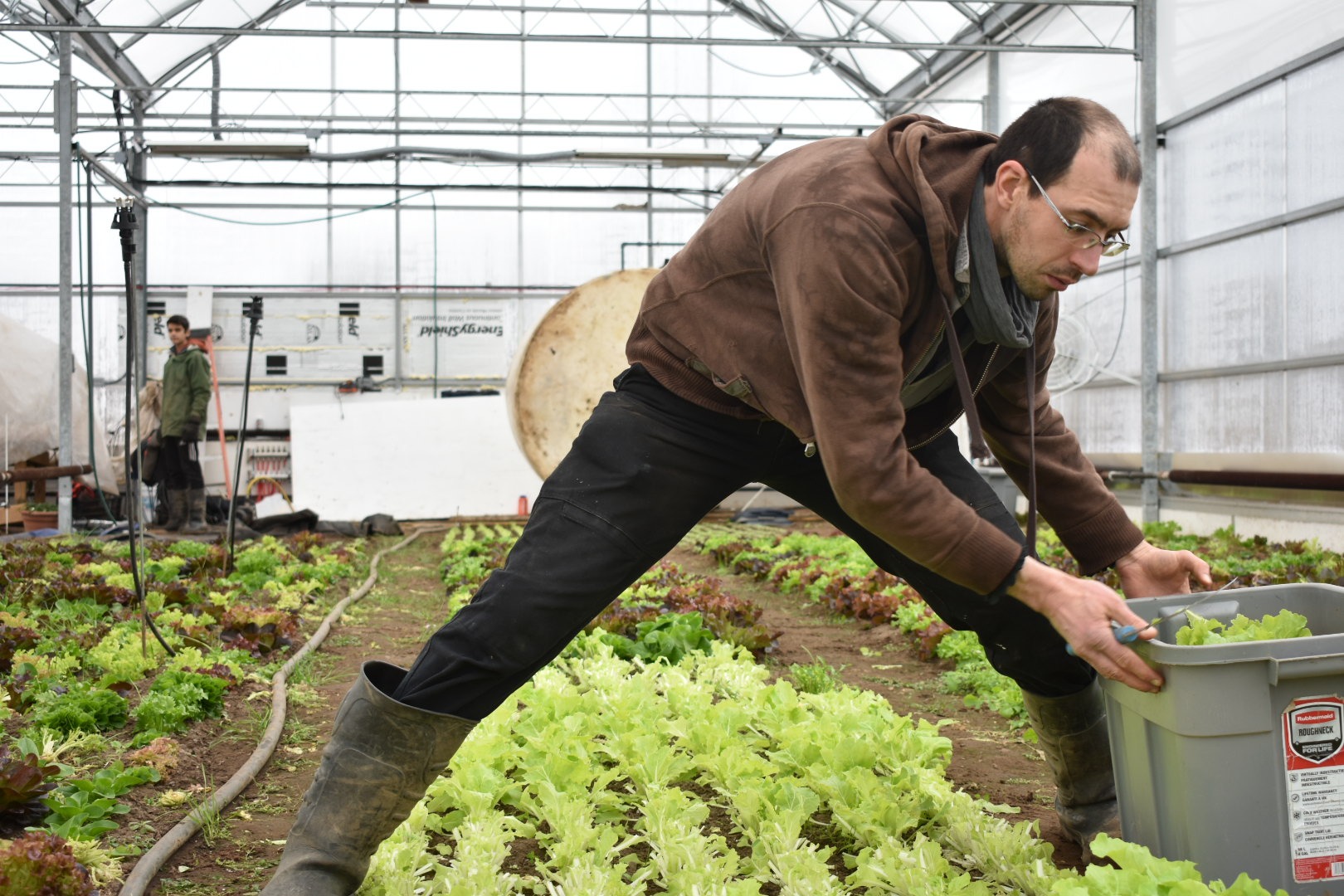 Michael Hoke
Full-Time Farmer
Raised in the country, my family was closely connected to the land, growing and preserving most of vegetables we needed for the year. I met Chris in the spring of 2014 at a farmer's market where he convinced me to try a bag of Common Ground greens. I was so impressed by the amazing flavour and freshness that I wanted both to know where he got the seeds, and to come and see the place that grew it! After a quick farm tour midsummer, I knew I wanted to get involved. My opportunity came at the end of August that year when the farm needed some extra help. Ever since then being part of an awesome team sustainably producing nutritious food for our csa members and the wider local community has been the joy of my existence.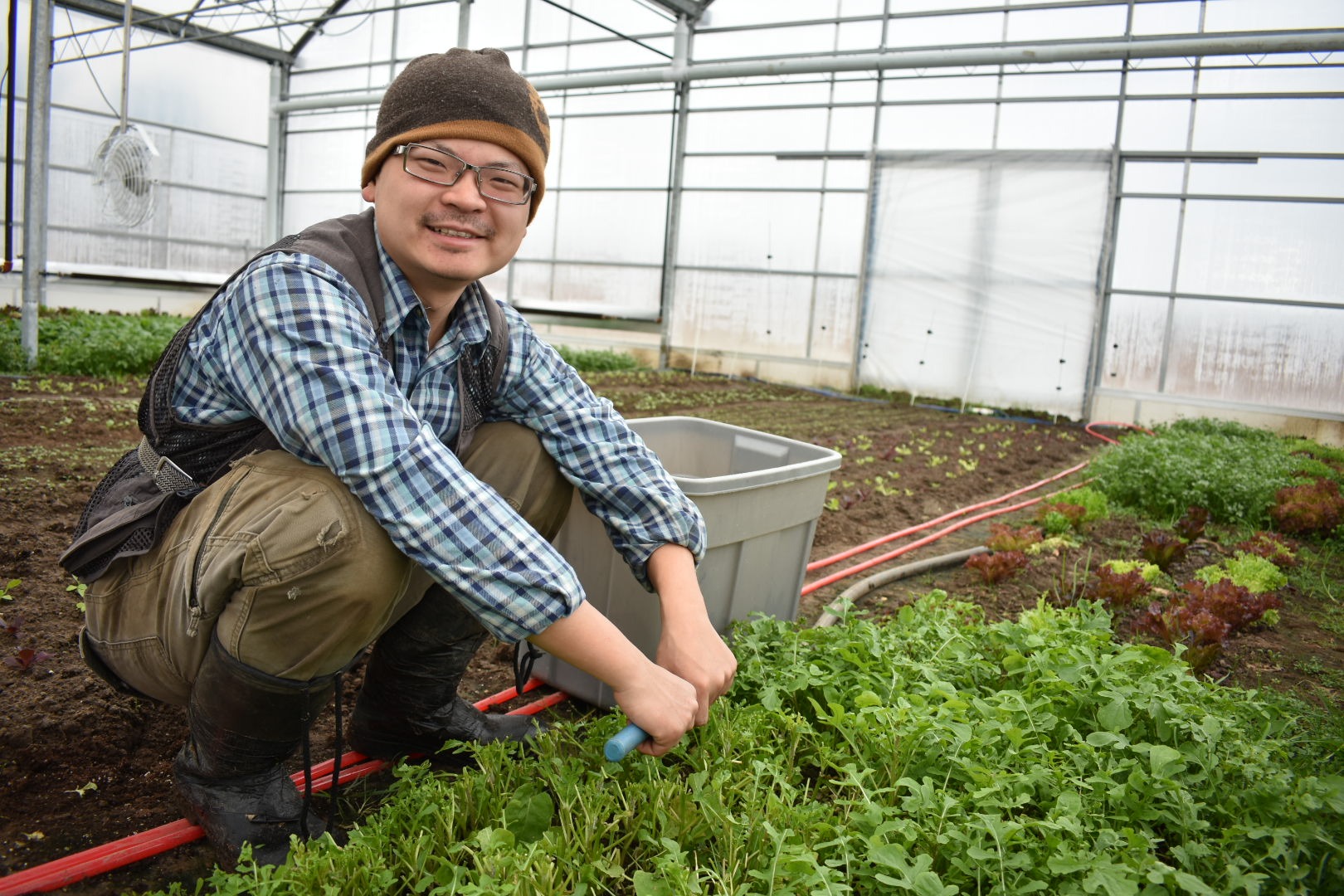 Shao-Peng Jin
Full-time Farmer
My name is Shao-Peng Jin. I grew up in Taiwan, came to Canada to study and hopelessly fell in love with Canada.
Now I am a permanent resident, hoping to be a proud Canadian citizen soon.
I found myself having a healthier, more joyful, engaging and peaceful lifestyle ever since joining with CGF. After two years of interning, I just can not imagine where else I could enjoy working in such a beautiful place and a wonderful team. I am so grateful that Chris offered me employment on the farm and how fortunate I am to be able to stay with CGF!!
Appreciating the support of our lovely customers, I will keep producing Asian veggies from last year and also trying some new varieties for both our market and weekly boxes. I am now living in Port Stanley, so feel free to say hello and ask for cooking tips/recipes if you bump into me in the neighbourhood!!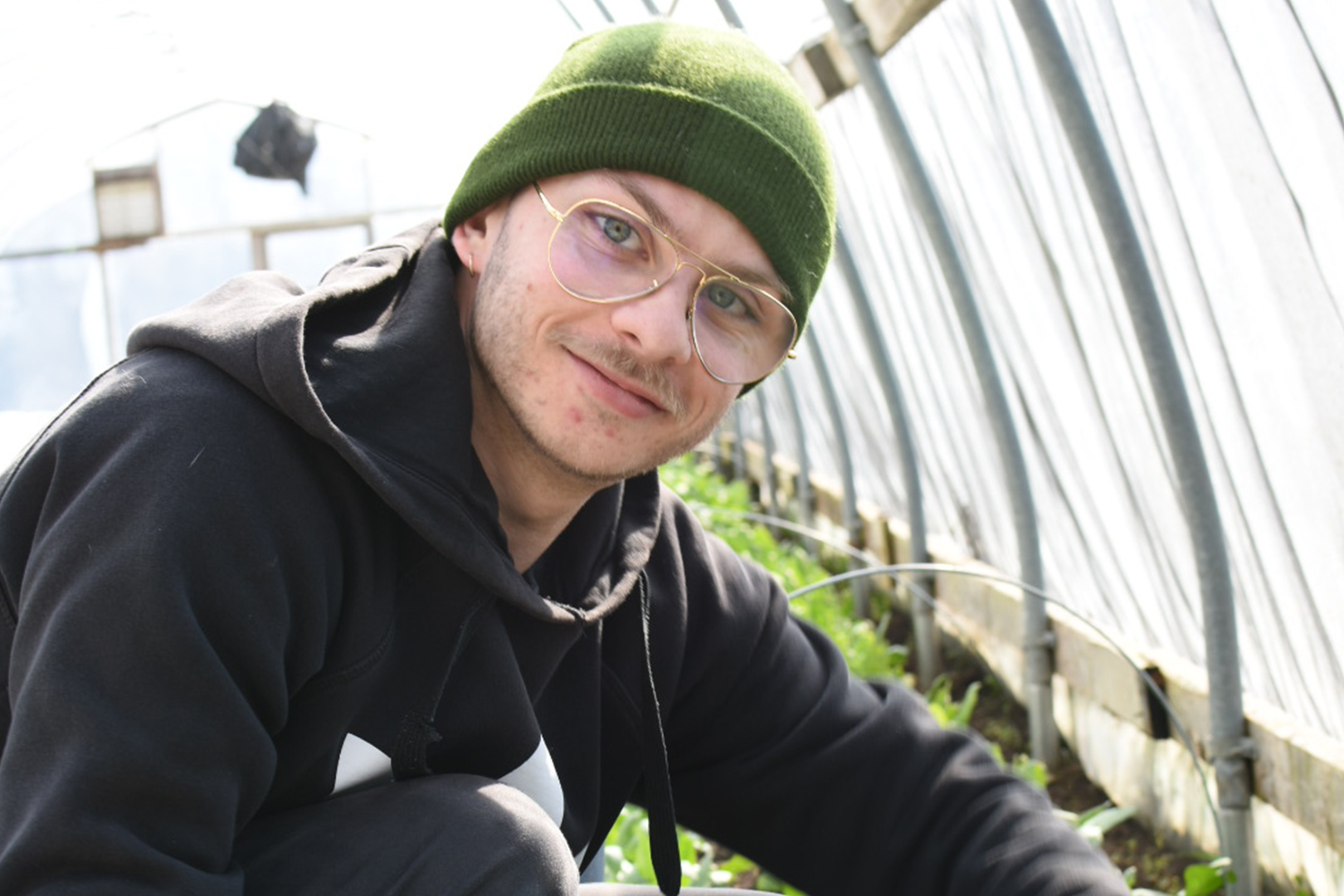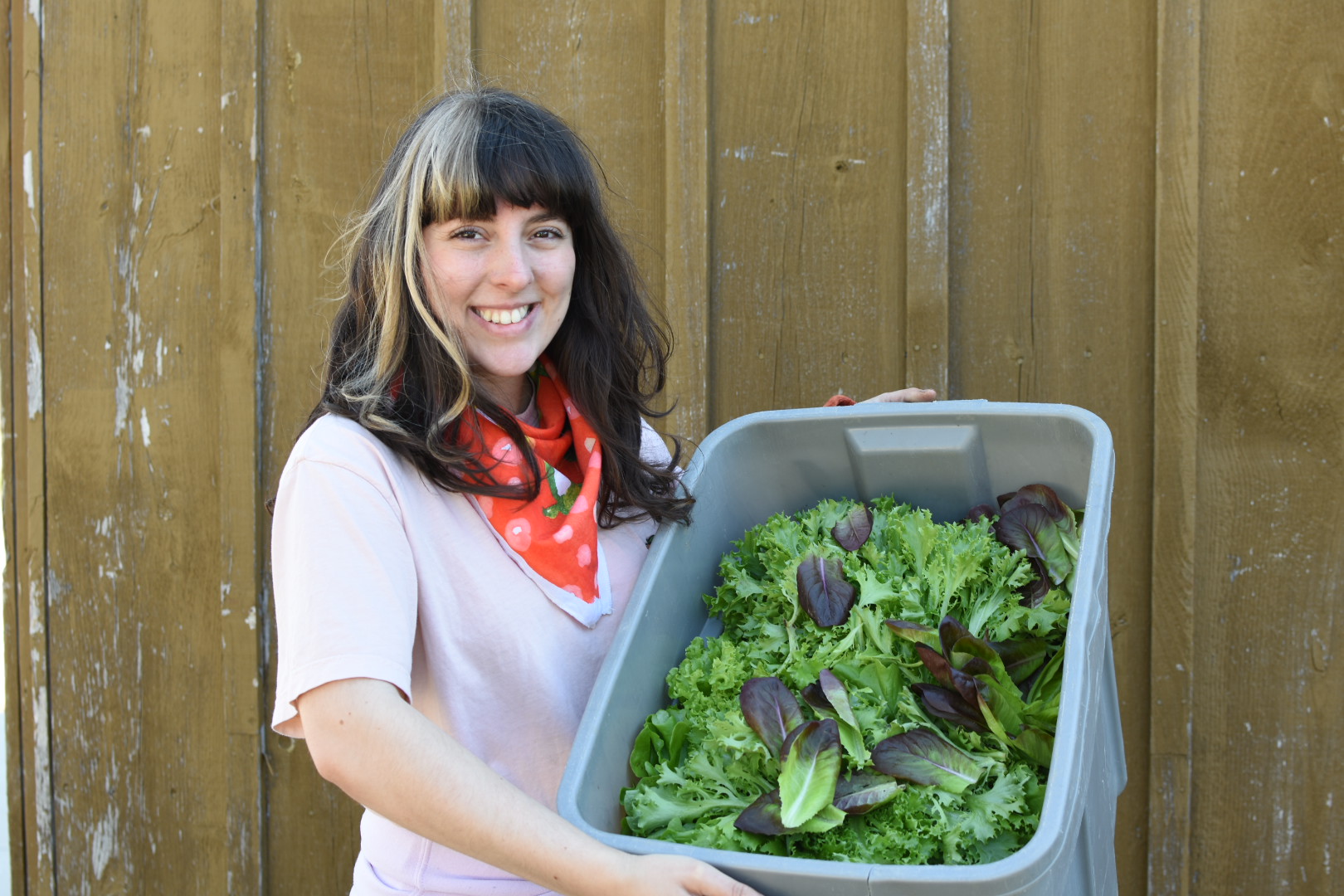 Sarah and Josh
2020 Season Employees
Born and raised in London, we began our relationship as childhood friends. Our friendship continued to grow and eventually blossomed into marriage. After earning our diplomas in Doula Studies and Video Game Development, we felt an urge to be closer to nature. We've always enjoyed the outdoors and had an interest in nutrition, so we found ourselves particularly drawn to vegetable farming. We sought out formal farming education, but quickly realized that hands-on learning was the best path for us. Since joining the Common Ground Farm team, we have gained a wealth of information and experience that you can't find in a classroom. Each morning, when we arrive to birdsong and the smell of wood-burning fire, we feel such peace and immense gratitude for this opportunity to connect with the earth. We love being able to serve our community through providing fresh, sustainably-grown and delicious foods.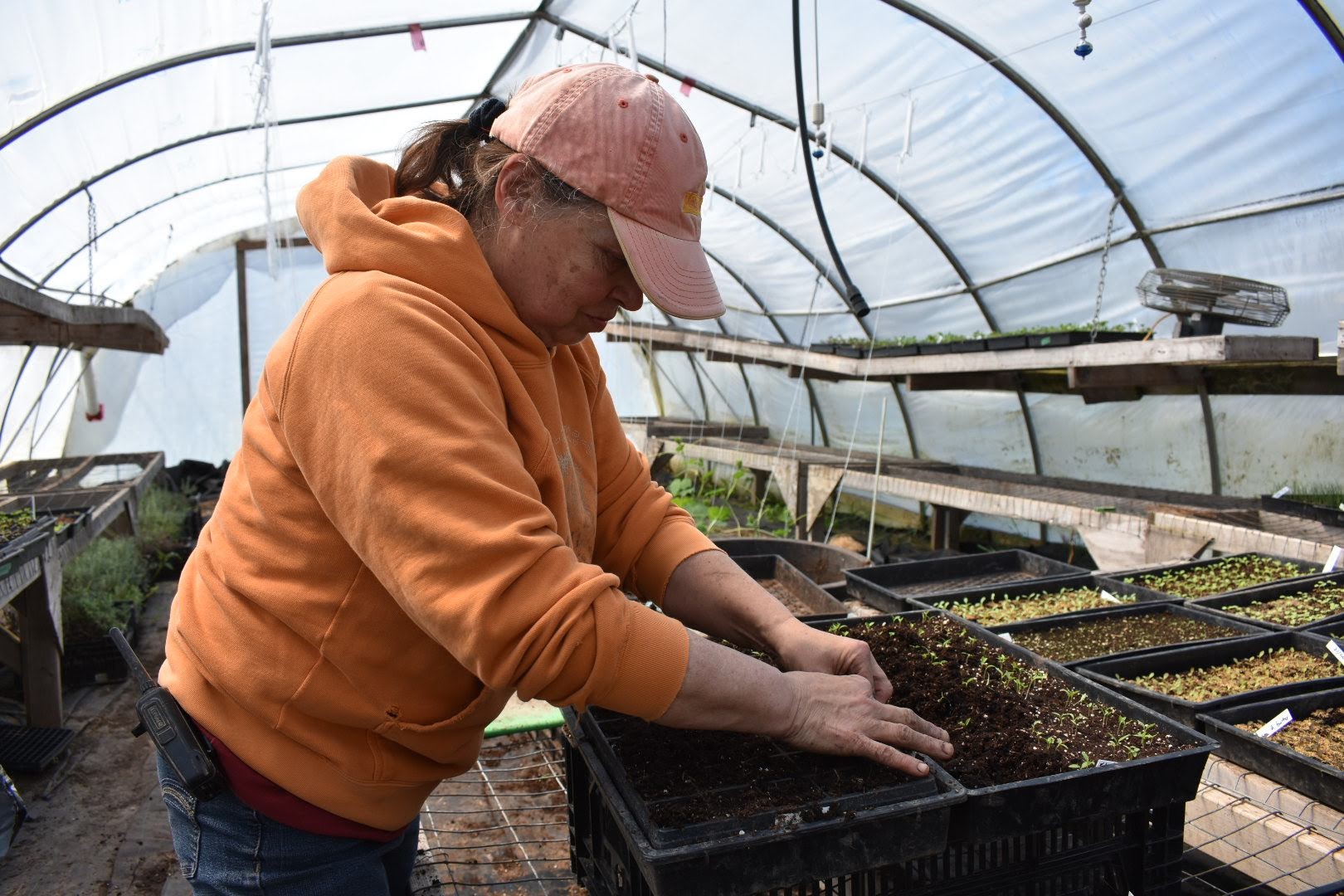 Kristen Clark
Part-Time Farmer
I have had the good fortune to have led an adventurous, nomadic lifestyle romping around Alberta and BC for 25 years working environmental, agricultural and wildlife contracts with an additional decade as a massage therapist.
 It became evident that although I love physical work, I dearly missed all things green and beautiful and was fortunate enough to land in the thriving fields of this wonderful Common Ground Community.
I am forever drawn to the earth and her treasures….and it is an honour to be part of a family providing healing food sustainably that nourishes our body, mind and soul.
Do drop by our markets to say hello, try our scrumptious veggies …. and we'll talk dirt!
And no family farm is complete without the family!
We'd love to know more about you; why you seek about locally-grown produce; what brought you here; maybe we can even trade some recipes! Please drop us a line!
*pig photo credit: Zeina Bardaji*